At the Grain Republic cooperative, everything is about taste. And good taste is rooted in the soil it's grown in. The healthier the soil, the richer the flavour.
At the Grain Republic, growers, makers, researchers and expert tasters work together to achieve the very best taste and with that, fundamentally improve our food system. Everyone and everything comes together - from the ground under our feet to the taste in your mouth.
150 Ha of Groningen land converted to nature inclusive agriculture

10,000 m2 of ancient grains sown

90,000 kg of ancient grains harvested
The soil of our farmers
Taste is rooted in the soil. That makes our farmers the first link in the Grain Republic. They share the belief that good soil and good taste naturally go together. Their knowledge - often developed over generations -, commitment and passion for their land determine what goes into our grain. And thus what flavour unfolds in our products. Meet our farmers and read their stories.
Farmer Jaap
"We don't want to tell people what to eat, we want to inspire and support people in making the choice for food that is delicious, nutritious and good for our land."
Farmer Gert
"What's beautiful about growing this way are the added layers of flavours to our products. Compare it to music, the regular grain you get is only one note, but ours is music. I can't wait for people to try it."
Taste expert Laurens
"At Graanrepubliek we build products around taste. Taste is where we start, taste is everything. And naturally to get impeccable taste, your soil has to be healthy, your land nature inclusive, your way of working collaborative."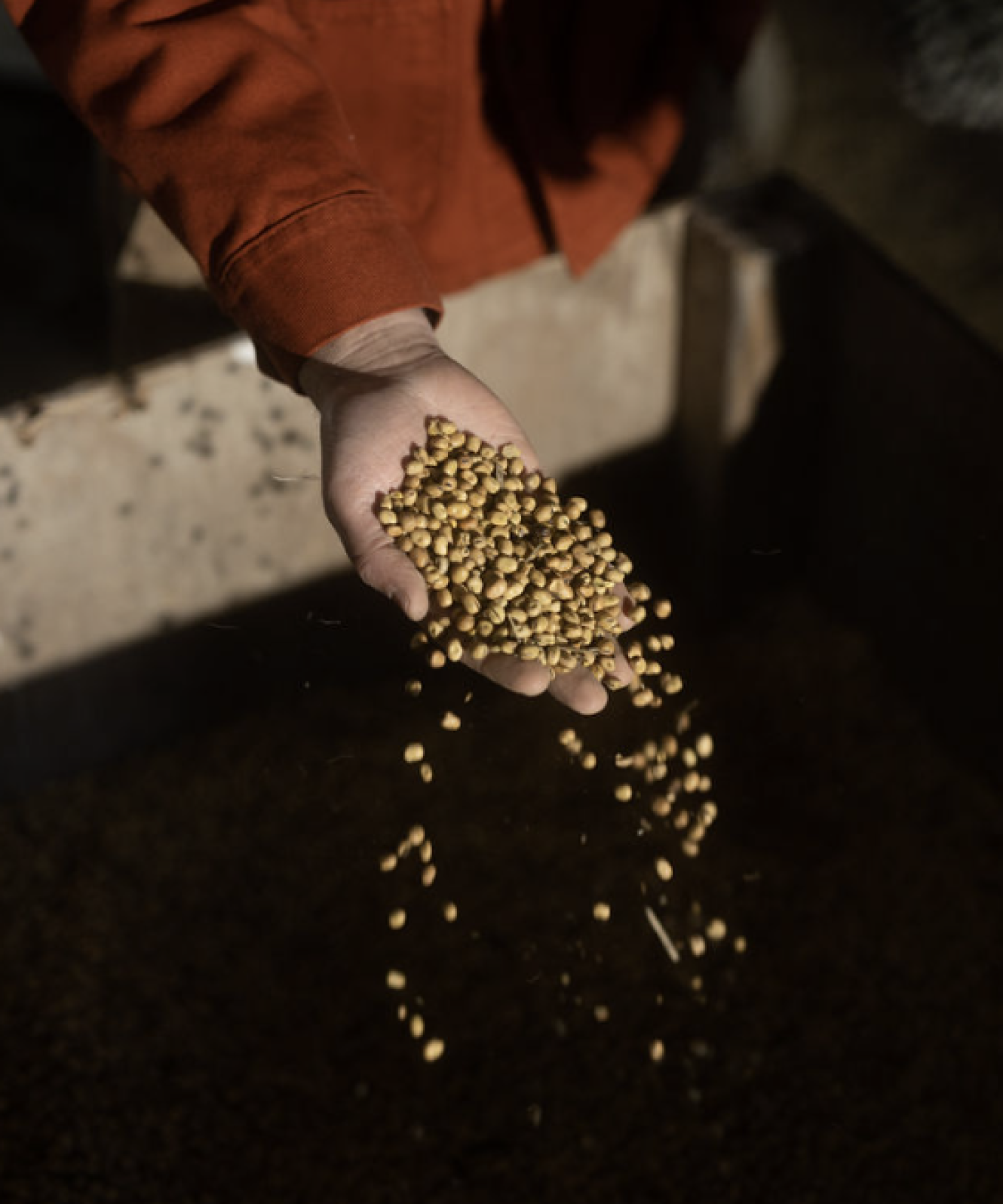 The Grain Lab
In the Grain Lab, we search for the best-suited forgotten grain treasures for healthy soil and the most profound flavour profiles. With these rich ingredients, we can create distinctive natural products from Groningen soil and experiment.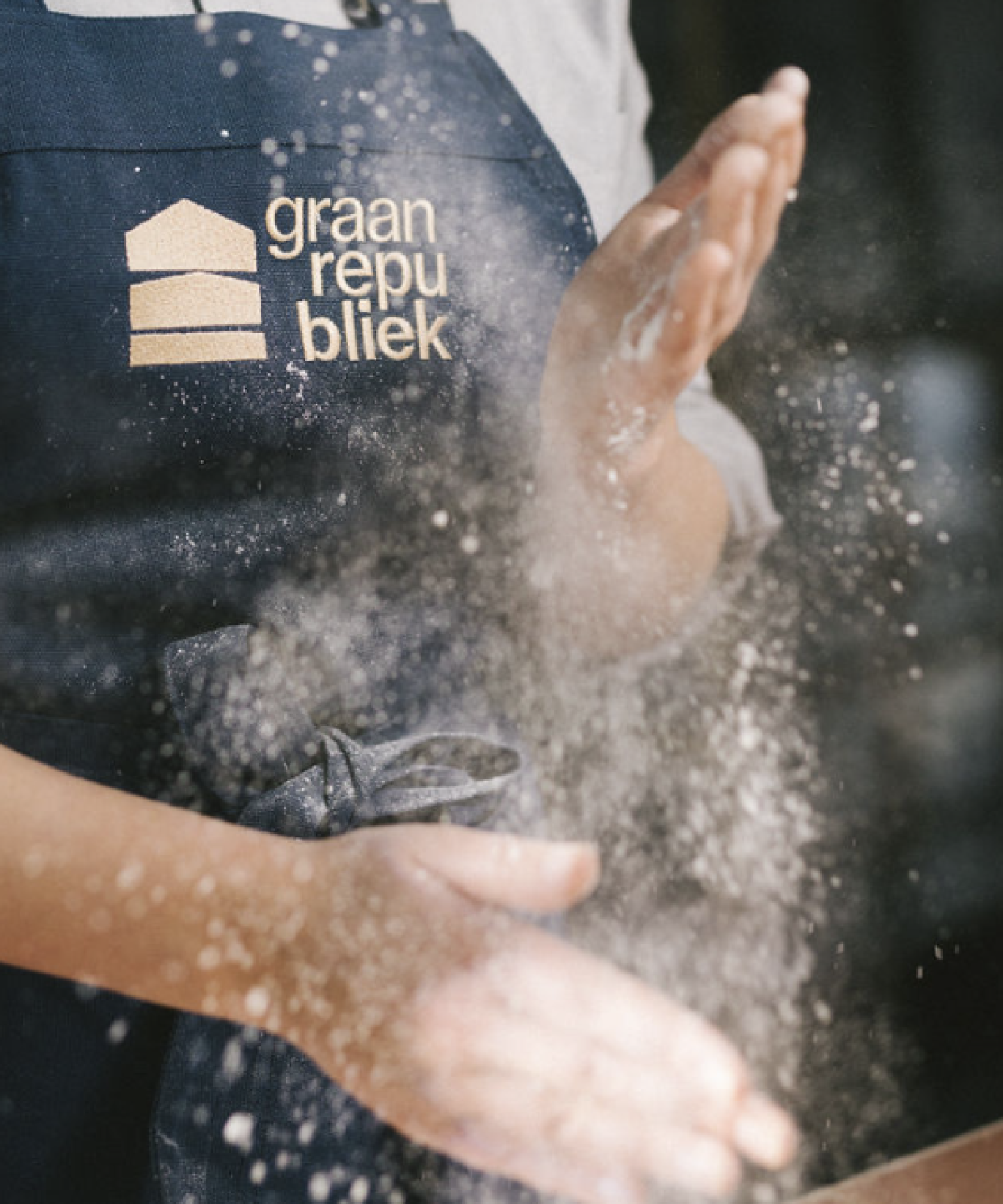 Our products
Our products shake up the taste buds. We challenge the senses. By growing unconventional grain varieties and preparing them in original ways, we bring fresh variations in taste, texture and aroma. Every bite feeds your imagination. Every sip opens your eyes.
You want to experience what the Grain Republic tastes like?
Visit us in the recently renovated train Remise at the port of Bad Nieuweschans. Here you can experience the roots of our creative passion first-hand and savour the mouth-watering fruits of our collaborations.